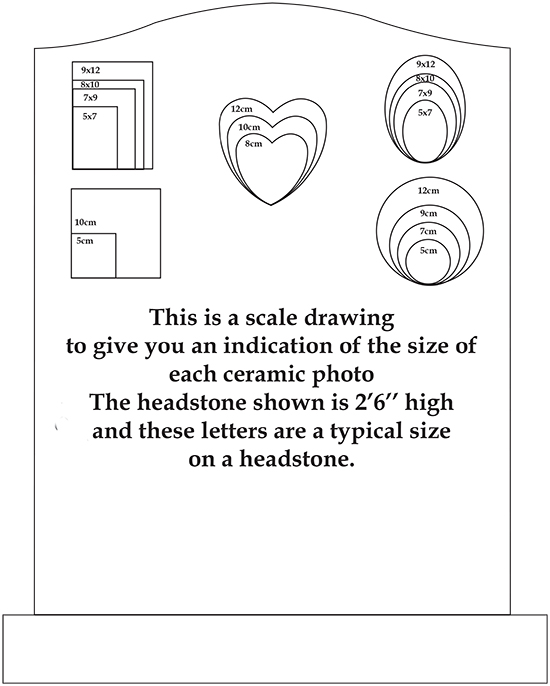 The manufacture of photo plaques on porcelain can be traced back to generations old Italian tradition. However, technology has moved on and with the 4 colour digital method, we can guarantee photo plaques that are 100% weatherproof and that will never fade in the direct sunlight.
We have 5 main shapes of ceramic:
oval
heart
round
square
rectangle
Please check the ceramic size guide to give you a better idea on what shape and size to choose.
Photos can be edited to your requirements , please email us for more details.